Contact Us
Please note that we've relocated.  Our new office to 8412 Falls of Neuse Road, Suite 104 in Raleigh, NC 27615.  Our phone and fax numbers remain the same:
Phone: (919) 846-5900 or 1-800-323-8979
Fax: 1 (919) 846-9467
For specific services or project support including:
Environmental Compliance & Resource Identification 
Contact – Bob Zarzecki at (919) 256-4517 (direct) or bzarzecki@sandec.com
Engineering, Design & Landscape Restoration
Contact – Patrick Smith, PE, LEED AP at (919) 256-4541 or psmith@sandec.com
Site Soils Evaluations & Groundwater Hydrology
Contact – Don Wells, LSS at (919) 256-4514 or dwells@sandec.com
Directions to our office: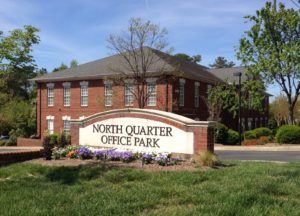 Our new office in the North Quarter Office Park is a short drive south of I-540. Take Exit 14 (Falls of Neuse Road), head south on Falls of Neuse Road, and you'll find us about ¼-mile down on the left right across from the new Lifetime Fitness location.